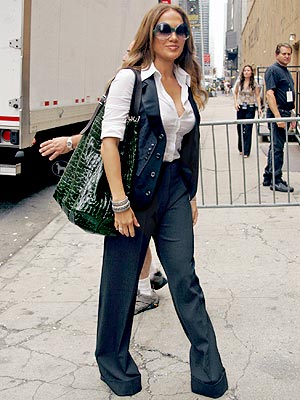 I've been noticing a lot of women wearing really really long pants. Too long. I see them everywhere, the grocery store, school, art shows. I don't know whose fault is is, but there must be someone to blame for this disgusting look. I'll put partial blame on J-Lo. Although, I am sure she isn't the only celebrity sporting hooves, she was just in the first page of google images, so I went with it.
I am guessing that under those hems she has some--possibly cute, and definitely expensive--shoes, so why hide them? She's gotta have a full length mirror and a tailor, right? Because J, you look like a two-legged centaur.
Get your pants fixed. You're encouraging other ladies to wear this, and then I have to see it, and it makes we want to puke all over the place.